Search Engine Optimization
In digital marketing, search engine optimization is the keystone of success not only for your website but for any content and social media you create. Search engine optimization is a process of aligning your digital content to be relevant to searches done in search engines and thus having your content appear at the top of the SERPs (search engine results pages). Optimization is not just a few "META tags" placed in the page that leads to success.
What Makes Us Different from Other SEOs!

Our backgrounds are in B2B sales and marketing which means we see SEO as a vehicle for the bigger picture of increasing and converting visitors into leads, quotes, and sales. We understand the B2B environment especially manufacturing and industrial services. So we use our experience in sales and marketing combined with our expertise in Search Engine Optimization.
We understand SEO is unique to each business and don't settle for just adding new meta tags or use cookie cutter methodologies. We conduct competitive research in your industry arena to uncover specific metrics that work in that sector.
Finally, we teach SEO at several universities; we find that teaching helps us to learn about new programs methodologies and presents unique challenges we need to research and keep up to date within the industry and what clients are experiencing.
What We Offer!

We offer both one time website audits as a benchmark of your webite's current performance and also offer a complete monitoring and manging of your website's ongoing performance on a monthly basis. Our Monitoring program begins with a baseline assessment and works to make improvements to bring the site up to industry standards. Then each month a reports tracks your keyword phrase ranking as well as any action items to imrpove. We also make the necessary changse on a monthly basis to not only improve SEO but to improve your conversions of visitors to qualified leads and sales.

Keyword Research: The single most important element of search engine optimization are the phrases you choose to optimize your page. We use multiple "industry standard" program that can validate and help with selecting keyword phrase targets for any digital content.
Search Engine Optimization Services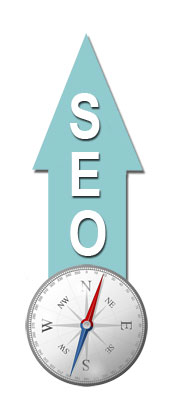 Competitive Research:
We review not only your know competitive sites but also review top ranking web pages and identify key factors in their success. We use this information to copy but to determine the best way to attain top search engine ranking.

Link Audits:
An important factor in attaining good rankings is your link profile. It is no longer a game of the more links you have the better you rank. It is important to have links that have good domain authority and are trusted. We can audit your links and your competitors to identify links that help SEO and links that hurt your site.

Content Review:
Words are still the number one factor in good search engine ranking . There is no one set "perfect" percentage of keyword usage in a web page but the main keyword phrase target should be able to create relevancy on a page. We can evaluate your content as to having too little or too much keyword usage so that the page ranks well but is also readable by users.

Keyword Parameters Document:
This document details the optimization elements for each page of a web site and provides unique and focused instructions ensuring that best SEO practices are used. The document provides  your web developer with a clear understanding of your SEO elements and reduces their development time.  

Technical Parameters Document:
This document provides all the technical details to support good SEO on every page of your website. It includes how file structure, page load speed, and hierarchy should be developed to ensure best SEO practices. It also makes sure that templates and theme can meet responsive design  guidelines and mitigate any template or theme issues that may block search engines.

Search Engine Optimization Monitoring and Management:
We take all the work and frustration away from you and replace it with monthly reports and action items to maintain the best search engine visibility for your website. We run reports to check rankings, and monitor the site for any issues or problems that may arise. We also test for new ways to improve SEO elements and track latest updates from Google, Search Engine Land, and other top SEO experts. We also monitor your Google my Business, Googe Search Console and Google Analytics to identify conversions and ways to improve them.

All for a reasonable monthly price
How We Work
We can help you with optimization on an existing website or if you are planning a new website. Our first step is to understand your business objectives and digital tactics to provide you with a comprehensive plan tailored to your unique business.
Search Engine Optimization Information
The Top Four Ranking Elements for 2017
Content :
one of the most important Google ranking factors, according to Andrey Lipattsev, a Search Quality Senior Strategist at Google.
Back links:
remain an important Google ranking factor, but over the years, Google has learned to weed out the bad links from the good. More links will still result in a higher score, but only if they're from a number of diverse and authoritative domains.
Mobile Friendly Format:
 is an extremely important ranking factor. All of the top 100 most visible domains have mobile-friendly solutions, according to SearchMetrics.
Technical Factors:
There are several new technical items that help your overall ranking and include, Speed of site, use of H1, and H2 tags, HTPPS encryption , anchor text in links
The Difference between B2B and B2C SEO
By Neal Rabogliatti

I have recently been reading articles and advertisements from web developers stating the case that there is very little difference between B2B (Business to Business) and B2C (Business to Consumer) web audiences. The point being that it is that the two audiences can be served using the same strategy -- a highly graphic site with limited information and a strong push to e-commerce or purchase. Is this methodology really beneficial to the specific client's needs or just a way to broaden the sales potential with a ready-made one size fits all set of templates?

The truth of the matter is that B2B clients are significantly different than B2C clients and assuming one strategy /design can accommodate both types of clients is both naive and dangerous. B2C companies are usually targeted to one specific audience/ user type and generally have short sales cycles including direct purchase. B2B companies are generally selling to other companies or manufacturers and thus have a longer and more complex sales cycle which includes multiple audiences and more steps in the sales process.

It is important to understand that many B2B companies and manufacturers make either products that are designed for other businesses or do not make any products at all but offer manufacturing services like machining or contract manufacturing. The target audiences for these scenarios include engineers, product development specialist, buyers and owners who are looking to solve a need or requirement with specific situational factors involved. The difference is not the person but the context of the search involved, an engineer, manager, or buyer is generally looking for information and details relating to a business or manufacturing solution and less on the emotional and visual entertainment of a website.

In fact using such a strategy can actually turn away potential customers because using a consumer based sales approach may be viewed as less professional or wasting a user's time rather than getting to the point and offering information and solutions. Have you ever had a salesperson come into your office and talk endlessly about their kids or vacation and never really get to business? You likely just want them to leave. That is the same with a website that is visually superficial and doesn't get to business. Most business professionals are searching for items that meet their time schedule and business needs. They will use key words in a Google search and gravitate to websites that address these needs clearly and professionally.

So Yes, B2B and B2C are both targeted at "people" but it is important to understand what your target customer is looking for and how to follow protocol in getting their business.
Search Engine Optimization Stats from HubSpot
The average Google first page result contains 1,890 words. (Backlinko, 2016)

50% of search queries are 4 words or longer (WordStream, 2016)


66% of marketers say improving SEO and growing their organic presence is their top inbound marketing priority (HubSpot 2016)


71% of B2B researchers start their research with a generic search. (Google 2016)


B2B researchers do 12 searches on average prior to engaging on a specific brand's site. (Google 2014)


72% of marketers say relevant content creation was the most effective SEO tactic. (Ascend2 2014)


40% of marketers say the most challenging obstacle to search engine optimization success is changing search algorithms. (Ascend2, 2015)
Customer Testimonials
Its one thing to talk about what you think about your services. Its another to have you custiomers tell you what they think!

Daniel Piocquidio | C.U.E.
Sales Engineer with a career history in materials, electronics, and medical sales
"Neal is a trusted and knowledgeable individual with whom we have worked for many years. He is highly recommended."
---
Bob Hoolahan | All Water Systems Inc.
CEO / Founder
"Neal's web development and optimization talents are now being added to Video' marketing with the same expertise. " Fantabulous "
---
Tim Hindes | TrailBlaze Creative
CEO
Neal is the top in his field, especially when it comes to organic search marketing. His research, analysis and tactics are well thought out and executed. I highly recommend him for Web marketing, search development and customer conversion strategy. I'm still shocked, to this day, that when I Google "Search Engine Marketing" that Neal's picture doesn't come up. Some day...
---
Why Is Search Engine Optimization Important?
Over the past 20 years I have heard people say they want their website optimized for search engines or do you know SEO? In its original form optimization was merely placing a few tags "Page title and keyword tag" on the page to help the search engines at the time be able to identify and rank websites according to the relevancy of the keyword typed search engine.
As time went on search engines like Yahoo and Google started to see the people were gaming the system and putting tags into non relevant content just to get a position in the search rankings. In order to combat this the search engines started developing more complex algorithms so that the most relevant content could be ranked and not determined by a few tags or placed on the page. Today there are over 200 elements but the main search engines look at in order to determine the ranking of every webpage on the Internet.

In order to succeed at search engine optimization one must first understand the search engine optimization process or how search engines rank web pages. The first factor is validating that a site exists and if the search engine can access the web page this process is called indexing a website. The primary purpose is to see that the page has usable content that meets specific guidelines and is collected and taken back to the main database. Once the data has been taken back to the main database the next step in the process is to determine the relevancy of each page for a given keyword phrase. This is where the search engine database takes apart the entire webpage to understand not only the META-tags at the content the structure of the layout in the hierarchy of the webpage in order to determine how relevant it is to given search engine keyword phrase.

Once a search engine has determine the relevancy of the webpage it then puts these all the pages are relevant to a given keyword into a segment the segment is then broken down into user engagement this would include number of visits to the website inbound links to the website anchor text in links bounce rate from Google analytics and other factors that determine how engaging the website is. In the past all you needed was a lot of links to come in your website to show user engagement today most search engines have a way of filtering the links come into your website and actually look at the neighborhood the link comes from as well as the power or domain authority of the link has in determining your link profile. The stronger your link profile is the stronger your trust is which will generate a positive impact on your overall search engine ranking. There was also some suggestions by Google's Matt Cutts that the engagement of your website meaning the number of links that come from other outside websites may determine how deep a search engine will crawl your website or how deep a search engine will index your website.

So understanding how search engines rank websites is important in understanding how to go about optimizing each webpage. The most important factor to be placed on your website from in SCO standpoint is the content that you have on the page are you providing enough content is an engaging to the user and does it have enough relevancy for to be determined by Google to be in the competition for a given keyword search. Most search engines ignore pages that have less than 250 words of relevant content on the content must be interesting engaging to the user and relevant to the keyword phrase. The content must be unique to every single page of the website and each page be uniquely focused to a given keyword phrase duplicate content is not acceptable to any of the search engines and may result in lower ranking of the page or possibly exclusion of the entire site. The target keyword phrase should have a strong usage in the document to create relevancy for the page but should not be overdone for two reasons one search engines penalizing over optimized pages or keyword stuffing and to the end-users ability to read and engaging the actual content on the webpage.

The next element important to search engine optimization are the SEO tags that are associated or the "META-Tags" that help determine the factors the relevancy factors of every single page on the site. These tags must be unique to every single page the site and should not be duplicated. Important elements would include the Page Title, Description Tag, Header Tag and Alt Image Tag.
SEO For Manufacturers:
Acutran Tranformers : Dry-Type Transformers | Neutral Grounding Zig Zag Transformers | Inductors & Reactors Helmholtz Coils | Transformer Repair
Seaberg Industries: Precision Machining | Metal Fabrication | Machining Fabrication Solutions
Gazzam Machine: Pittsburgh Machine Shop | Shaft Machining |
Internal Keyways | CNC Milling & Turning | Fabrication Repair
Another element important to search engine optimization are the technical elements of a website. These may include how content is arranged on the page, the hierarchy of pages within the site, the load speed of a site, if the site is responsive or mobile friendly. Other technical considerations would include: static URLs, the use of structured data, and markup schemas within the code, and having a secure domain or HTTPS domain address. There are many more technical items that must be considered in order to help a website indexed by the search engine as well as add to its ability to be relevant in the search engines.

So as you can see search engine optimization is attainable but requires the collaboration of a lot of data elements content and research in order to develop a successful SEO campaign. Think about this the next time you hear someone say they do SEO or a television add that says we give you the tools to optimize your website. Our services are specifically focused on SEO and support web developers and marketers.
SEO Clients:
Deco Products
Zinc Die Cast Company - Zinc Die Casting
Rider Tech
Managed IT Services | Computer & Network Support | IT Security | Structured Cabling